Enjoy the fruits (and baked goods of course!) of the students' many hours of planning, baking, and decorating, all by hand.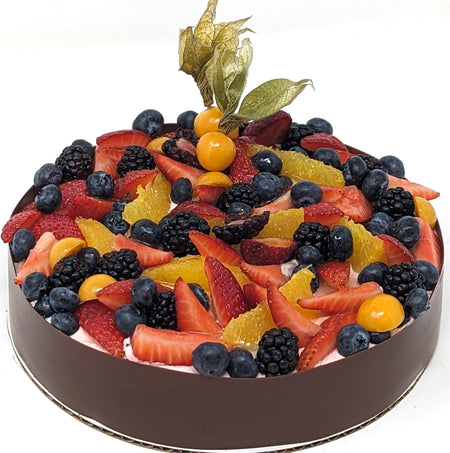 This refreshing and light entremet bursts of berry goodness.  Summer still lingers in every bite.   (gluten-free and vegan)strawberry mousse | frangipane | assorted berries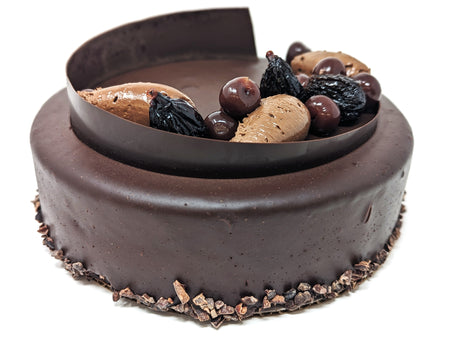 Rich, intense, chocolate decadence.   This is what gluten-free and vegan should taste like! (Gluten Free and Vegan)dark chocolate mousse cake | date espresso jam  |...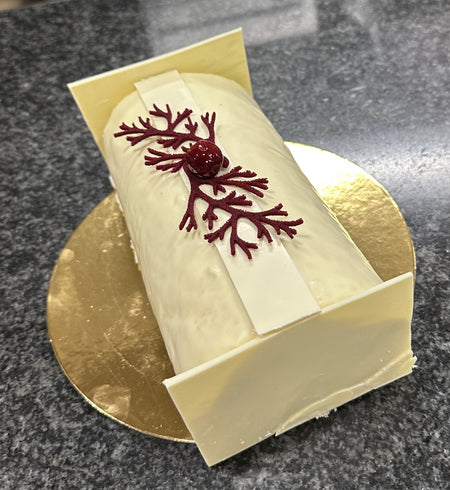 A holiday spin on a classic. soft vanilla sponge cake | eggnog cream | cherry filling